Hey Dad,
I continue to be amazed at how much ground you can cover in a week. We started last weekend in Oklahoma; we're in Harrisburg, PA now, and next Friday, we'll be in Billings, MT (we're flying to that one).
All the travel didn't allow for much sightseeing, but we were able to walk around Bricktown in Oklahoma City as well as tour the sight of the Oklahoma City Bombing.
Windy Oklahoma also claimed our RV awning as its own, and the boys and I had to cut 'er loose in a Wal-Mart parking lot. We also experienced our first hailstorm in an RV. It was a little like being inside a popcorn popper and a bit frightening.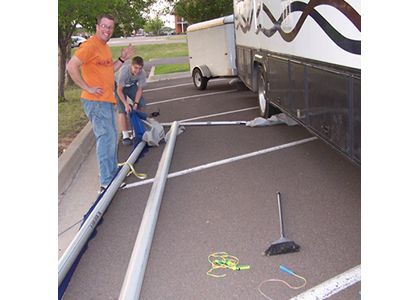 On our way out to Harrisburg, PA, we stopped in Zanesville, OH to tour the Longaberger Basket Company. I have to admit that this manly guy wasn't super excited about a basket factory, but I was impressed by the whole process and 'hugeness' of the factory.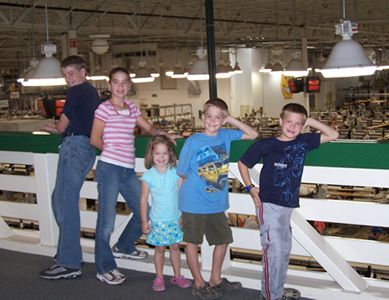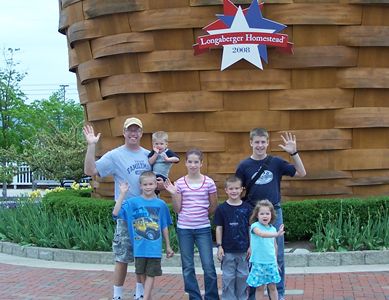 Today, we're going to find some wireless INTERNET, visit the Pennsylvania State Museum, and find some sandals for Maggie.
About the only other news is that Abe (7) lost a tooth.
Hope all is well with your family and that you're planning your own upcoming adventure. It won't be easy…but it will be good.
Swing wide and keep your eye on your tail,

Share!!