Scroll down to the form below to get started!
Every year I speak to large groups (500-5,000) all across the country. I provide laughter, encouragemnt, and REAL, practical advice at state homeschool conventions, large churches, family camps, and regional church and men's gatherings.
The medium-sized group (100-300) makes up a large chunk of my speaking engagements. It might be a homeschool support group, couple's banquet, parent's seminar, guy's night out, community outreach, or whatever else you can imagine that needs a down-to-earth, funny guy that delivers encouragement.
Up until now there were just some groups that were too small or too far away for me to encourage. But not anymore. With a simple SKYPE(?) connection, and a computer or a video projector, I can visit your group, no matter how small it is. So far, I've been very impressed by the speaker/audience interaction, the ease, and the results. And this is one option that can fit any budget. So even if you only have a group of 25, I can "be there". AND IT JUST GOT EASIER. Actually, I Skyped a group down in Springtown, TX the other evening. The really cool thing about this event is that they did it all through a

smart phone and a cable to a video projector.

 They could see me and I COULD SEE THEM, making it a great interactive event.
What would Todd Talk about?
Todd simply reminds his audiences "about what's most important." He discusses real issues, real problems, and gives real, Bible-based answers with practical ideas and a lot of humor.
What's it cost?
We knew you'd ask that sooner or later. First of all, we need you to cover travel expenses using a standard mileage rate from Milford, IN. Along with expenses, we'd also ask that you take a love offering or, as some groups have done, give a predetermined amount beyond travel expenses (you should be thinking somewhere between $300-$2000). Just to let you know, Todd usually brings his family or part of his family (don't be offended, but given the extreme amount of traveling they do, they don't stay in other people's homes while they're on the road). They have an RV and are able to travel and live in it during parts of the year…(yeah, that's what his wife thinks, too.) The rest of the year, if an overnight is required, you would need to pick up the hotel cost.
We also ask that you allow us to offer our books and products at your meeting to help defer some of our costs and encourage those who buy the books.
The SKYPE talk for small groups is $300 for an hour and a half meeting.
What are you waiting for? Fill out the form below and let's get the ball rolling.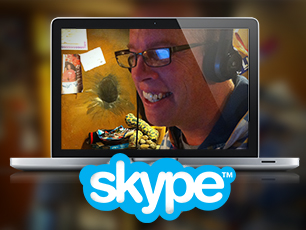 Small group
Skype talk
1 1/2 hour meeting
Less than a 100 people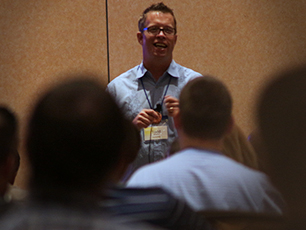 Medium Group
Travel expenses (if over 300 miles)
Place for our book table
100 – 300 people
Large Group
Travel expenses (if over 300 miles)
Place for our book table
301 – 5,000 people