Have Todd speak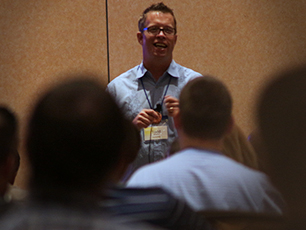 Every year Todd speaks at events all over the country (and Canada). He speaks at Men's gatherings, couples' retreats, family camps, churches, and homeschool events. Todd is a REAL dad with a real message of hope and humor. You'll find yourself laughing at his historical stories and nodding your head in agreement when he talks about the hardness and importance of family. So click the button below and get the ball rolling.
Todd's speaking schedule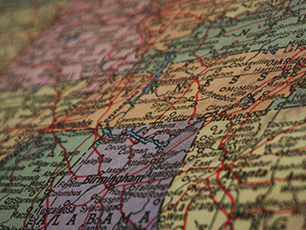 Want to hear Todd in person? He may be coming to your neck of the woods. Click the button below to see where Todd will be speaking next. Make sure you stop in and say, "Hey."
Live recordings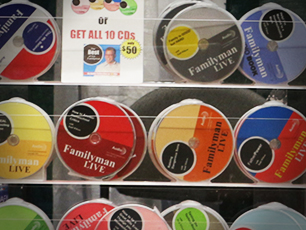 If you've never heard Todd speak, you're missing out on a lot of encouragement. We offer many of Todd's best "talks" on audio CD. So get some to share with your friends or for yourself and pop them in your car's CD player and be encouraged as you drive to and from work.
Testimonials
My husband and I love Todd! At the last CHEA convention in CA., my husband spent every session listening to Todd and ended up purchasing all his books. If you have never heard Todd speak, you are truly missing something!
— Jennifer Anderson Dunlap
Todd ROCKS!! He was the Keynote at the APACHE (Peoria IL) convention last year and was wildly popuar….great speaker, great sessions…HIGHLY Recommended (especially his workshop, Lies Homeschoolers Believe!) awesome!
— Deanne 'Williams' Crawford
I have never heard him speak; but, I cannot tell you the blessing and encouragement he has been to me through his books and his articles in The Homeschool Minute. I would love to hear him speak. I don't know if he will read this; but, thank you SO very much, Todd, for your ministry. There have been many times I have been in tears and reached for your book to receive the encouragement that I needed. May God richly bless you, your family and your ministry. Keep on being real! : )
— Laura Stark Webb