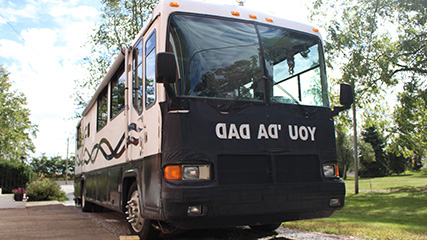 Hey Dad,
I can't begin to tell you how many emails I receive asking about traveling with family in an RV. The questions go something like this: What kind of RV should I buy? What should I know about RVing? Where should I go?
My RV knowledge is not unlimited, but I have traveled with my family through a decent chunk of the good old USA by RV. We've traveled with as few as seven people and have now reached the insane number of TEN. We usually stay out on the road for several months a year, sometimes up to 100 nights in a row in our big old Familyman Mobile.
My children have been to Gettysburg, Antietem's "Bloody Lane", the spot where Washington crossed the Delaware and where he rested his troops at Valley Forge. They saw the place where Lincoln was born, the only house he ever owned, sat in Ford's Theater, the little room where he died, and the hallowed place they laid his body. They've walked the banks of Plum Creek where Laura Ingalls lived as a little girl and and visited the house she lived most of her adult life. They've been to Mark Twain's boyhood home, his mansion, as well as the boyhood homes of Walt Disney, Martin Luther King Jr. George Washington Carver, and Bill Clinton. They've been to presidential museums, seen road side oddities, and even had their picture taken in front of the REAL Brady Bunch House in LA. And they saw it all and so much more because we RV.
The RV gives us flexibility and spontaneity. The truth is: you might not drive all the way to Gettysburg just to see a battlefield, but if you happen to be in the neighborhood…you do it. Instead of not responding to all the emails and questions, I've decided to post my thoughts on all that I know about RVing, traveling with family, and some of the great places we've visited.
As I like to say to fellow RVers…Swing wide and keep your eye on your tail,

---
PS – Below is a series of article that I've written on RVing, family travel, and some great places to visit. I hope they whet your appetite for a great Dadventure!!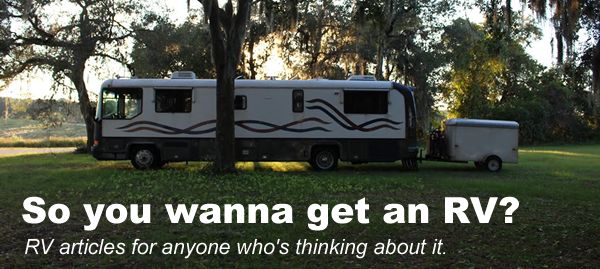 Article 2 – Picking the Right RV (Part 1)
Article 3 – Picking the Right RV (Part 2)
Article 4 – The Ducks Will Get You
Article 5 – Full time, Part time, or Once in Awhile
Article 6 – Do I Need to be 'a Fixer' to be an RVer?
Article 10 – RV Rentals – Peer to Peer (P2P)
Article 11 – God Directed Detours
Article 13 – Presidential Museums