You know, life is funny…like toothache funny. We didn't hit the road like we had anticipated. Here's the short of it:
As you remember, last week the Familyman Mobile was in the shop having a few things done. Well, I got the call that it was done, made the forty-five minute drive to get it, and zipped home only to find out the turn signals still didn't work. AUUGGGGGG!!!!
Next, Googled the service guy's name, found his number, and met him in a dark parking lot where he fixed the problem (it wasn't included on the work order). Got home at 10:00pm, too tired to finish loading, and dropped in bed…only to be woken up by the sound of my son throwing up in the toilet.
"How about we leave next week?" I whispered to my slepping bride at 3am.
So…Ben, Kat, and I drove the van to Cincinnaa…Cinncinatti…oh, you know.
Got home late Sunday night, decided to de-winterize the RV on a drizzly Monday. Normally a pretty straight forward job, I quickly realized I had an "issue" when water started gushing from the RV basement storage — BURST WATER PIPES. YES!!!!
You know I don't believe in luck, but if it weren't for bad luck, I'd have no luck at all. I fixed the pipes, and I think we're ready to roll…again. Did I mention my grandmother died, and I have to perform the funeral on Thursday?
So unless a meteorite falls on our RV, we're planning to leave tomorrow for southern Indiana and points WEST.
Here are a few photos of the broken water pipes—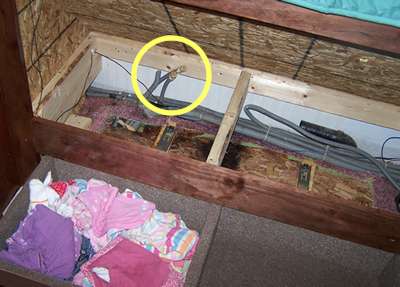 Ben on vomit cleaning detail —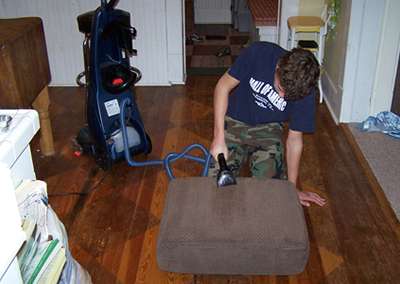 And the very cool idea submitted by fellow Familyman Mark Mix —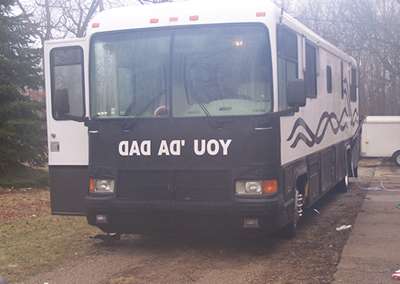 Until next time…turn wide and keep your eye on your tail,

Share!!