Hey Dad,
As some famous comedian used to say, "It's always something." That's how it has been out on the road. Actually, the day I updated the blog last week I noticed some little cracks on the sidewalls of one of my RV tires. After a few calls I found a reasonably priced tire in Amarillo, TX. We drove there got the tired changed quickly and then I went to start the RV. It started, but it did something weird.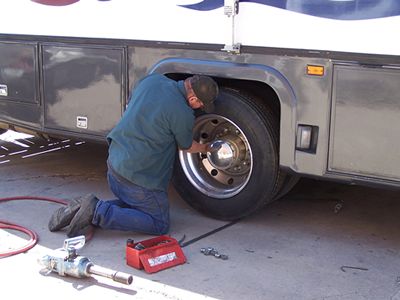 "Honey, I saw a Cummins engine place up the road, and I think we'd be wise to go have this checked out before we get on some mountain road," I said to my wife.
She responded wonderfully and we headed over to Cummins. To make a long story short, they passed me off to some battery place that didn't have time to look at my RV, but while I was there I figured out that it was the ignition switch.
One phone call later, we were headed to Jack Seisemore Traveland and a couple hours later we were back on the road.
God is good.
So now I'm sitting in the lobby of Calvary Church of Albuquerque typing this blog and getting ready to hit the road for a Hopi Reservation in Arizona to see some friends of ours.
The RV is running great and we were even greeted by Roy Ward and his boys in a Wal-Mart parking lot after arriving in town. Actually, it was pretty cool to be stopped in a "foreign country" and see the face of a fellow Familyman.
Roy told me that he was planning to throw a big 'WELCOME FAMILYMAN' banner off the edge of an overpass but had a dream the night before that he was hanging the banner, fell over the edge onto the road below, and was run-over by the Familyman Mobile. So he decided God didn't want him to do the sign thing.
Good call, Roy.
Here's a picture of Roy and his good looking sons—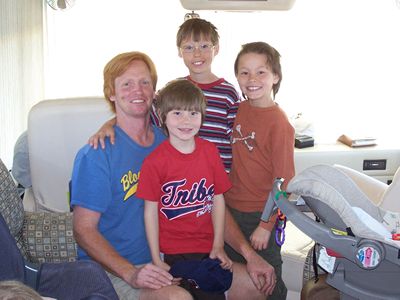 Keep praying and look for us in a Wal-Mart near you.
Here are a few more pix—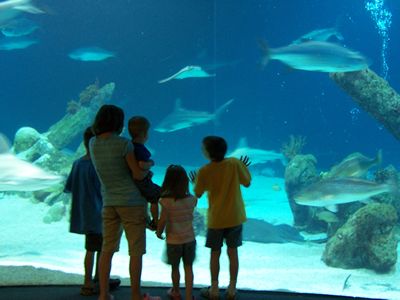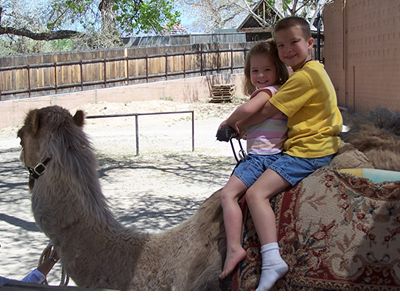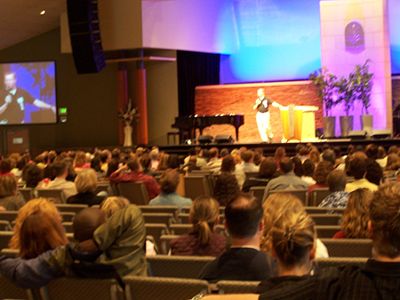 Next convention stop, El Paso, TX.
You 'da dad,

Share!!