Before I give you an update on all the good stuff that's been happening, let me just start by complaining about the gas prices!!!!!!!! 75 gallons at $3.25!!!!! Augggggggg!!!!!!!!!!!!!!!!!
I'm OK now.
Gas prices aside, things have gone great. Last week we spoke in Springfield, MO and this weekend we were in Lansing, MI. Boy, I love meeting all the dads and moms around the country. It's encouraging to see that we're all in the same boat…and paddling towards the same goal.
In between states, we were able to visit Silver Dollar City (Branson, MO) due to the generosity of others and had a blast. Let me say that as a former Disney World employee that I am often skeptical of "other" theme parks, but SDC was great!!! It was very family friendly and had a obvious Christian slant.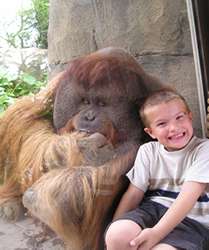 After that, we stopped at the St. Louis zoo. Which is as good as it is cheap (FREE. Park on the curb and it's even FREE'er). Check out the picture of Abe and the mongo-oranguntan. It's real (although they're separated by a big sheet of glass).
After that we stopped at Springfield, IL – Home of Abraham Lincoln. I'm telling you it was awesome. The new Lincoln museum is incredible and within a few blocks you can tour his law office, the only home he ever owned, and stand in the room where he laid in state. Very inspiring.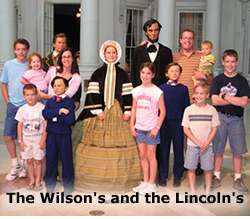 Today we stopped in at home to reload…although we'll only be here a few hours, the kids are enjoying the stretch.
Next stop….Harrisburg, PA.
Thanks for praying for us. Although things have gone great…there is still a ton of stress and hard work on the weekends.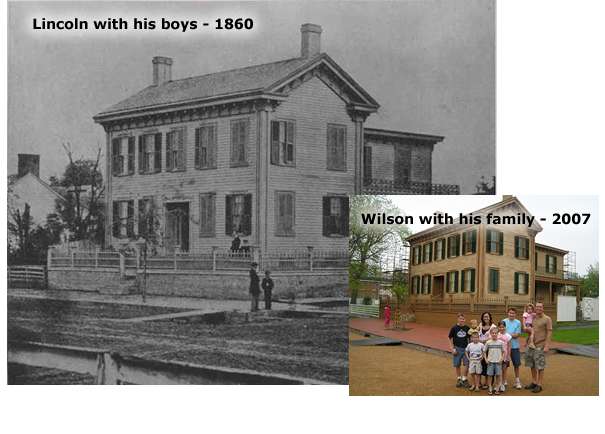 You 'da dad!

Share!!