Hey Travelers,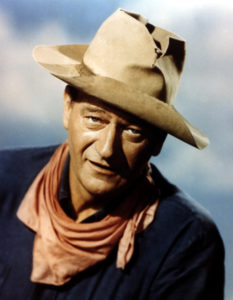 I think it was John Wayne who said, "Courage is being scared to death, but saddling up anyway." I know that's what RVing is all about because the truth is, sometimes RVing scares me to death.
I feel a little nervous right now as I pack the beast for a month long speaking loop.* In my mind there is just so much that can go wrong. The RV is having its front tired changed even as I type. I try to stay up on the tread wear because it's easier to take care of "issues" now than when you are on the road.
But that's not all. The words of a RV mechanic always ring in my ears. He had just spent time working on it and as he wiped his greasy hands on a greasy rag he said, "There are just a lot of rusty parts under there."
Man, why did he have to say that?!! Other mechanics have said to me, "That's a great old RV…that's the kind I'd have…that transmission is bullet proof…those generators last forever…" But the one that haunts me every time I'm about to pull out of the driveway is, "there are just a lot of rusty parts under there." In fact, sometimes I swear I can hear them rusting!!!!
BUT then I remember what God told me one day as I was standing by my RV. Now He didn't really say it, but I heard His voice deep in my heart. I was standing by the old rusting RV when I half prayed and half thought, "How much longer can this thing go?"
That's when God answered…and I know it was Him…and said reassuringly, "As long as I want."
He's right. It's not about rusty parts, old tires, and a million potential breakages. RVing, like the rest of life, is about God. He's in control, He loves me as my father, and He's got the whole world (and my RV) in HIS hands.
So if you've been wanting to get a recreational vehicle but it scares you to death sometimes, be afraid, but saddle up anyway.
Swing wide and keep your eye on your tail,

PS – I'd love to make your homeschool group, church, or meeting part of one of my speaking loops. To get the ball started or just to see if it might be a possibility, click here.