Picking the Right RV – Part 2
Hey Aspiring RVers,
Today, we'll discuss different RV options and types. RVs are like pizzas, there's a kind and variety for everyone.
Fourteen years ago when we started shopping the RV market, we quickly discovered that for us, the 'pizzas' were limited. Trailers and fifth wheels (the kind you tow) were out because we had so many people that we'd need a pretty big trailer AND a pretty big vehicle to haul it.
Fifth Wheel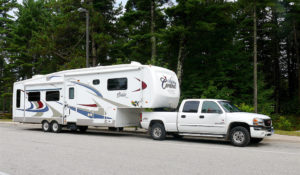 Pull behind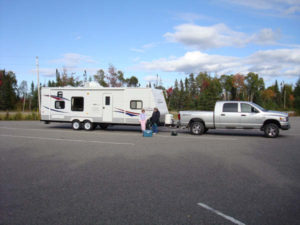 That narrowed down our option to motor homes (the kind you drive). After a little research we found that motor homes are divided into three categories: Class A's (look like buses), Class B's (look like big vans), and Class C's (look like U-Haul trucks with a compartment over the cab).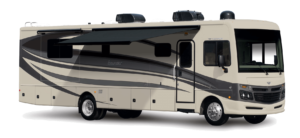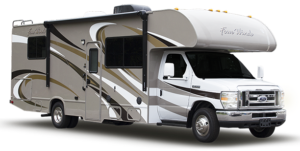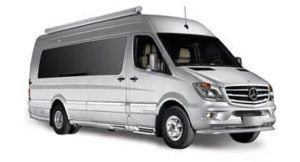 Class B's were out because they were too small for our big family. My brother-in-law's parents own one, and they love it, although it should be noted that you won't be able to stretch out much. They have all the amenities…but some of them do double duty (like a shower right in the middle of the van).
So it was between Class As and Class Cs. We liked the idea of the class C because it sleeps more and easier…but the Class A had an open, bus-like feel. After some discussion, we decided that we liked the open feel. So Class A it was.
Like I said, the Class A didn't sleep as many, but the truth is: NONE of them sleep very many. But the great thing about motor homes is that they have a BATHROOM which is worth the price of all the gas they burn. We can go 500 miles and never stop!
The sleeping part is tight. With the first two RVs we owned, we had kids sleeping everywhere. We even had a baby in the bathtub. But that's what makes RVing priceless. Those cramped quarters squeeze all my kids together, and every night my kids giggle and whisper…and love being surrounded by family.
They may forget about visiting the Grand Canyon, Mark Twain's Home, and the world's largest Jolly Green Giant, but they will never forget the feel of falling to sleep in a Wal-Mart parking lot to the sounds and giggles of the people they love the most.
Until next time… swing wide and keep your eye on your tail,