RV Rental – an Insider's Thoughts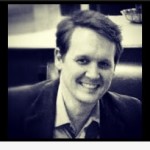 Caleb Morris is my kind of dad. He chose the path less traveled because it looked like a good path for his family. He RENTED an RV and hit the road. Recently I asked him to give us his best tips for any dad who might be consider doing the same thing.
Here's what he wrote:
My family and I have been RVing for the last few years during our vacation times. Here are some things

you might find helpful if you decide to go down this road.
Cost:
Money is on every Familyman's mind when it comes to vacation, so you might as well know that renting
an RV is expensive. And even after you budget in your RV rental, you need to calculate your round-trip
miles. An average sized RV with a gasoline engine can cost you from $150-$200 every 300 miles or so.
A diesel engine will cost you even more. Just know that it'll be a lot of fuel. But you won't have to use
the public toilet in the Flying J truck stop, and your wife and daughters will love you for that.
Shop around:
I recommend renting from one of the larger companies rather than the Mom and Pop RV lots. I generally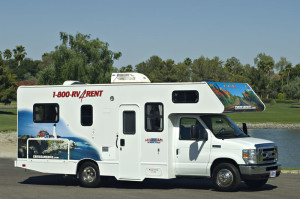 love smaller businesses, but my experience has led me to believe you get better service and support from
one of the larger RV chains (e.g. better selection, newer rigs, nationwide network of service support).
Some places lower their prices in the off-season: this is good for homeschoolers.
Note from Todd: Cruise America is a national chain, but I think they specialize in Class C RVs like the one pictured at right. Another national chain that I'm stating to see on the road is El Monte RV.
Insist on a newer model:
Some of these places will be happy to charge you the same price for a 2006 model and a 2014. The older
ones rattle, tend to have little things wrong with them that you WILL miss during inspection, etc. This
can seriously put a damper on your vacation as it goes on. Just insist on getting the newest one they have,
and don't settle. You'll be spending a lot of time in your RV, so all of it needs to work right.
Driving:
After you do a trip behind the wheel in an RV, you will have a deeper respect for truckers. Driving a big
rig is work. You'll be tired at the end of the day. Going through large cities with traffic is very stressful.
The smaller rigs (gas) are like driving a UHAUL, but the bigger ones (diesel) are just like driving an 18-
wheeler. You can rent these big ones with a regular driver's license in many states, so make sure you
fully understand how to operate the thing before you pull away in it. Ask me how I know.
Conclusion:
Is RVing worth it? YES. Sure, it's expensive, but so is everything. We have found that it actually costs
a bit less in the long run than hotels, constant eating out, etc. It's a way different vacation, but it's a
Familyman vacation all the way.
If you have any questions, feel free to email me at samuelcalebmorris@gmail.com and I'll try to help.
Want to know more about RVing, click here.