A Look at 'Setting Captives Free' by Shane Pilo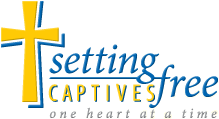 Like many men, especially those in the body of Christ I found myself in the midst of a struggle, not just for purity, but for life – spiritual life, not death. I was tired of striving for behavioral changes and failing.
Let's face it, sometimes we need help and a little kick in the rear. Ideally, we would run to scripture and draw directly on the awesome power of God's word. However, on occasion it takes another human who has gone ahead of us to help us along the way.
It was this desire to break free and live again that led me to Setting Captives Free — a free online scriptural, mentor-led system where there are courses helping people breaking free of the bonds of sin. Of particular interest to me was their Way of Purity course. At first glance it seems very cliché and packaged, but believe me, it is very personal and deep, if you give it a real chance.
Now, I want to take a second and clarify that I don't believe there is ever a "magic bullet" or special words or methods to break free of captivity. Only God can truly help you break those bonds. Setting Captives Free provides a format for pointing you to the cross where you can truly begin to understand your need for a savior — but it's not a guilt trip. In my view it humbly and lovingly points you to the cross, to a deeper understanding of how failure in this area of your life affects you and those around you, and without this understanding, true heart change is not possible. Period.
Here's how it works:
1. You sign up and do a lesson daily
2. Shortly after signing up, you are assigned a mentor who contacts you via email
(This person has usually been through the study themselves, and can often relate directly to the struggles/issues you face)
3. This person is then copied in on all of your answers for each daily less
4. As you proceed through the lessons you are given testimonies by other members, as well as plenty of scripture, and thought-provoking questions
For myself, having a person who could relate to my struggles encouraging me, and praying for me was an immense relief — an unfortunate commentary on the state of the church in general and how it treats issues of purity in men's lives.
Brother, if you struggle with this area of life, I urge you to check out this program and be diligent and honest with yourself. The rewards you can reap are beyond what you can imagine.
In addition to the Way of Purity, SCF has courses for those who struggle with alcoholism, drugs, self-inflicted pain and depression, and eating issues.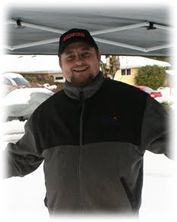 Shane Pilo (AKA – Spilo) is husband to an awesome woman, father of 4, he grew up in the Seattle area, a typical suburban kid. After high school migrated to Oregon to get an education and came away with both a wife and an education. Still living in Oregon he enjoys fishing, learning to hunt, woodworking, biking, camping, cooking, making music, and hanging out with his family. By day a software developer, by night a renaissance man of too many interests.
"God is teaching me SO much, "Shane says, "about His love, humility, my own need for a Savior, and how to be a better husband and father. I love watching my children become true children of God, and the incredible opportunities to grow and stretch in this crucible known as a family."
You can reach him at www.bluechimp.net